Online Safety
e-Safety is an important part of keeping children safe at Fleecefield Primary School . We have extensive security measures in place in school to help safeguard pupils from potential dangers or unsuitable material.
We can only be successful in keeping children safe online if we work with parents to ensure the e-Safety message is consistent. It is important that parents speak to their children about how they can keep safe and behave appropriately online.
As a parent or carer you play a key role in helping your child to stay safe online. Tips, advice, guides and resources to help keep your child safe online Please click here
As part of our participation in the Speak Out Stay Safe programme, our colleagues from the NSPCC delivered an online workshop session for parents. Please follow the link below for further advice and guidance on how to keep our children safe online.
Please click here for NSPCC Speak Out Stay Safe programme
It is important to stay safe online. Staying safe includes blocking pop up ads and keeping your personal information to yourself. Make sure an adult is supervising you whilst using the internet. If you see something inappropriate (that is not right) tell an adult you know and trust. Do not keep it to yourself.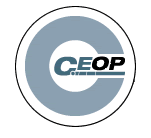 Please Click here to CEOP (The Child Exploitation and Online Protection Centre). By clicking on the button, young people and parents can get advice on a range of issues such as viruses, hacking and dealing with bullying online.

The "Thinkuknow" website is brought to you by the Child Exploitation and Online Protection (CEOP) centre. Simple advice and links to further advice on the Internet Safety Zone. There are sections for different age groups and for parents and teachers.
Are you being bullied?
CEOP are unable to respond to reports about bullying but if you're being bullied and would like to talk to someone in confidence right now you can speak to Childline on 0800 1111 or talk to them online – no worry is too big or too small. Please also tell an adult that you trust, like a parent/carer or teacher.
https://www.childline.org.uk/get-support
Staying Safe Online For Children
BBC Online Safety
How to stay safe when you are online and links to lots of useful sites about online safety.
ChildNet
This site is all about the possible dangers of interactive services like chat, Instant Messaging, email, texting and online games. Find out what the dangers are and how to chat safely.
Cybercafe
A fun place to learn about internet safety.
Part of Disney's website. Safe surfing advice for kids and parents
Get Safe Online
A really useful site.

ParentINFO is a collaboration between ParentZone and CEOP.  There are useful guides and articles on helping your child stay safe online
New e-Safety Portal for Parents and Schools – Internet Matters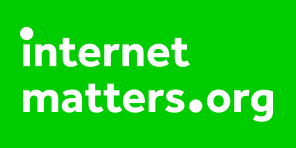 Internet Matters is a new online portal designed for parents to access simple, easy and practical advice about online safety for their children, right through from pre-school to teens. It provides tips on protecting children from online grooming, cyberbullying, privacy and identity theft and inappropriate content.
Search engines
Please note that no search engine is ever 100% safe but below provides some links to some "safer" search engines:
Google offers a safer search option for children searching on the Internet. You can find out how to do this by downloading the instructions at the bottom of the page.
Image searching
Gaming
When children are accessing games via Xbox LIVE, privacy settings can be set up.  To read more, click here.
Do you know how to Staying safe online whilst livestreaming? Please click here for more information