School Meals
Your child may have a hot or cold school lunch or, if they prefer, bring their own packed lunch. There is a choice of hot and cold food, with a daily salad and fruit bar. All our eggs are free range and locally sourced, our meat comes from a fresh meat supplier and we only use Halal. Food is cooked freshly on site by our team of qualified staff every day.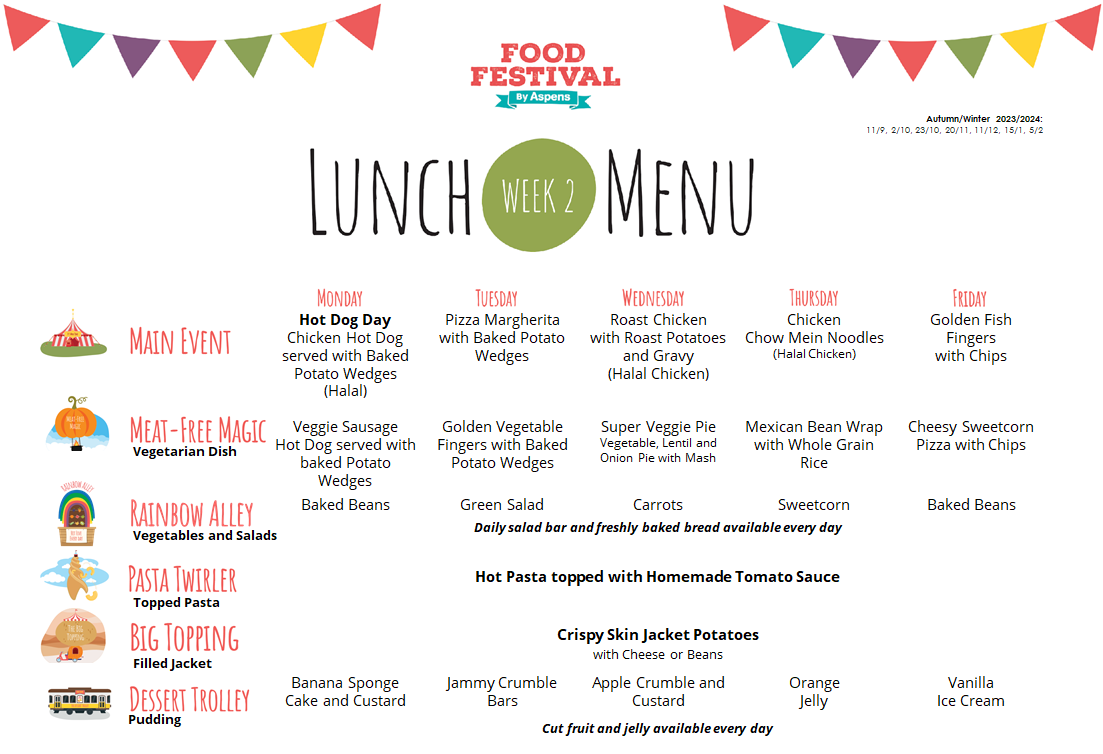 Mayor of London Universal Free School Meals 2023 to 2024
Following an announcement made by the Mayor of London, from September 2023, all primary school children in state-funded schools in London will automatically get free school meals for the 2023 to 2024 academic year. This could save families around £440 per child across the year. For more information, visit Mayor of London - Free School Meals
Primary school children will automatically get their free school meal whether their parent or carer gets a qualifying benefit or not, but it's very important that families on benefits still complete an application form for free school meals. If you qualify, your child will continue to get free school meals in September 2024.
Packed Lunches
If your child has a packed lunch, please provide a clearly labelled lunch box and put the drink in a plastic container (no glass bottles). As we are committed to healthy eating we do not allow sweets, chocolates or fizzy drinks. Please click here to see what a healthy lunch box should contain.
Free School Meals
You are eligible to claim free school meals if you are in receipt of any of the following:
Income support

Income based job seekers allowance

Asylum seekers allowance

Child tax credit only and have an annual income of less than £13,910 or the guaranteed element of state pension credit
If you think you may be eligible please call at the school office to collect an application form.